What is Involved in Medical Weight Loss?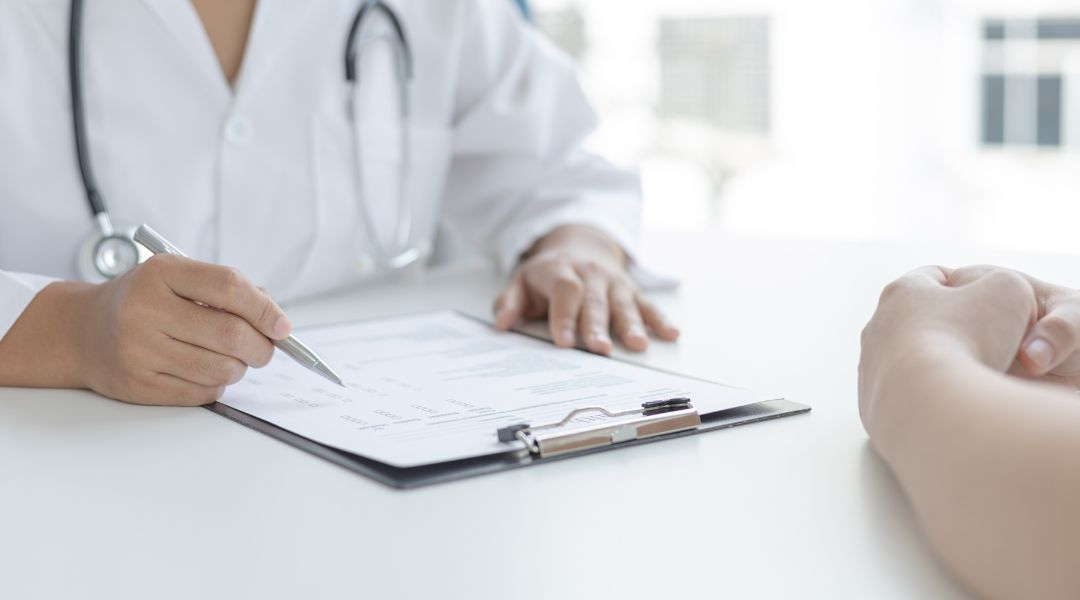 One out of every three adults in the United States is said to have obesity. One study showed that obesity could decrease a person's quality of life and shorten their lifespan by as much as fourteen years. A greater body mass index can increase the risk of various health issues, including diabetes, cancer, heart disease, and depression. Understanding medical weight loss might be overwhelming, but working with a doctor on a medical weight loss plan can be an ideal approach to start losing weight.
Medical Weight Loss: Everything You Need To Know About It
Medical weight loss involves all medical processes adopted to help an individual lose weight with the assistance and supervision of a healthcare professional, usually a doctor. The medical doctor assists the individual wanting to lose weight develop a realistic, personalized medical strategy.
Doctors can also help you develop and maintain the motivation you need for successful weight loss. When you take the initiative to seek the assistance of professionals who can aid you in your weight loss journey, you will enjoy all the benefits of following an effective medical weight loss plan. This treatment plan includes a multi-step approach to weight loss, including various therapies and techniques to help you achieve your desired goal. It might be difficult to lose weight on your own, but with the help of our medical weight loss clinic in Nashville, you will finally achieve your desired goals. Our medical weight loss program involves the following processes:
Initial Consultation
Your medical weight loss journey begins with an initial consultation with our medical doctors. The doctor learns more about your desired goals during this initial consultation session. The doctor will review your desired weight and collaborate with you to develop a strategy to help you achieve your weight loss objectives while considering your lifestyle.
This initial consultation is crucial because the doctor gets to understand your health history, preferences, weight loss goals, and any obstacles that have previously prevented you from losing weight. Once the doctor identifies that a medical weight loss treatment plan is appropriate for you, they will design a custom treatment plan to help you attain your ideal weight.
Lifestyle and Behavioral Modification
Changing your lifestyle is one of the most effective ways of losing weight. Extra weight is energy that the body stores as fat tissue. You gain weight when your body takes in more energy from food than is expended through physical activity. On the other hand, when you expend more energy during physical activity than is consumed through food, weight loss occurs. Eating low-calorie foods and increasing physical activity are the two most important factors in weight loss.
Diet. Typically, the energy in food is measured in calories. During a medical weight loss treatment, we will devise a weight-loss diet consisting of lower-calorie foods. Different sources of calories will also affect your ability to gain or lose weight.
We will be able to guide you through some of the various diets used for weight loss, such as high-protein diets, low-carbohydrate diets, and intermittent fasting. We will assist in recommending a healthy diet plan that includes foods that promote weight loss and eating schedules that help your body burn more of the energy it receives from food.
Exercise. Exercise is crucial when it comes to medical weight loss. Physical activity helps your body burn the energy it stores as fat and utilizes the energy from the food you eat more efficiently. We can recommend various exercises for weight loss and help you find those that work best with your lifestyle.
Behavioral and lifestyle changes are most effective when customized to meet your unique personality and lifestyle. You are sure to lose a significant number of calories when you follow the medical weight loss treatment plan created by your doctor. Cardiovascular activity will boost your heart rate. This form of workout will burn calories and assist in weight loss. Moreover, cardiovascular activities will strengthen your muscles. Swimming, rowing, cycling, and jogging are typical cardiovascular activities that help.
Weight-reduction Medications
We may prescribe weight loss medications to complement the weight loss diet and exercise therapy during your weight loss treatment. Medications for weight loss can assist your body in burning extra calories. Nevertheless, there are potential side effects associated with these drugs. Due to these negative effects, these drugs will likely be taken in conjunction with other weight loss activities and not as the exclusive means of weight loss. While taking these medications we will closely monitor you to ensure you remain healthy while taking the medications.
Weekly Assessment Sessions
We will plan weekly one-on-one appointments to evaluate your progress, check your blood pressure and vitals, and confirm that you are responding well to your medical weight loss treatment plan. These sessions also serve as a form of accountability system that can assist you in maintaining consistency throughout the process. In addition, they provide you with the opportunity to ask questions about your weight loss goals, progress, and treatment plan.
Will I Receive Professional Assistance Throughout My Medical Weight Loss Treatment Plan?
During your weight loss journey, you will have regular follow-up appointments at our medical weight loss clinic. During these appointments, we will track your weight and discuss how you feel about your weight reduction program. Additionally, you can inquire about your drugs, fitness program, and other aspects of your therapy. If you are experiencing any difficulty, we can make modifications to assist you in reaching your medical weight loss objectives. In addition, your plan will be modified as your health improves and you get closer to your target weight. Once you have achieved a healthy weight, we can recommend techniques to help you maintain your progress.
Control Your Weight
Are you tired of attempting strenuous exercise routines and fad diets that do not improve your health or help you hit your weight loss goals? You should consider seeking professional help. Here at Weight Loss Centers of Nashville, we have helped hundreds of patients improve their weight. Yours will not be an exception. Our medical weight loss treatment plan is based on the four main components listed above, and they produce remarkable results.
Contact us to learn more about our special medical weight loss treatment plans.